End of Life for the Mesa 2 & Mesa 3 Office Dock
22 Mar 2023
Juniper Systems no longer offers the Mesa 2 or Mesa 3 Office Dock due to the scarcity, high cost, and increasingly long lead times of the dock components.
Juniper Systems has designed a versatile, non-powered office stand (JSPN 31709) that will be available beginning in mid-April 2023. Pair this stand with a third-party USB dock for functionality similar to the Mesa 2 and Mesa 3 Office Docks. The new office stand has a lower price, restores the HDMI function (via USB-C) to Mesa 3 Android, and can be used in portrait or landscape orientation.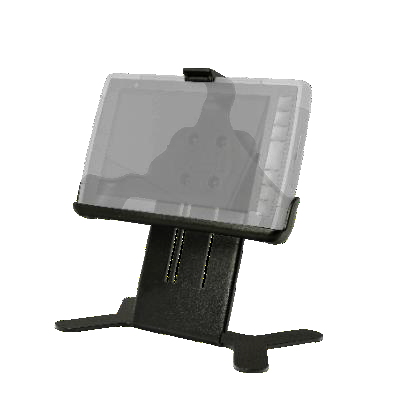 As a reminder when purchasing a USB dock, the Mesa 3 Windows tablets use a USB-A port while the Mesa 3 Android tablets use a USB-C port. Mesa 3 tablets charge from a 12 V power adapter and not via USB.
Juniper Systems tested the following USB docks in March 2023 and found them compatible with the Mesa 3 at that time. However, this list is not comprehensive, and Juniper Systems recognizes that a large variety of USB docks are compatible with the Mesa 3.
Note: This information is provided as a reference and does not imply that Juniper Systems will provide full support for the use of any specific third-party device or software with a Juniper Systems product.
If needing to use PXE boot to load an alternative OS image on a Mesa 3 Windows or Mesa 2 unit, the following USB Ethernet adapters may work as an alternative to the office dock.
Reviewed & Approved: Soup, 25July2023