Data Collection, and
underground locate mapping
Mapping utility assets with a high-accuracy GPS can be simple and affordable. Juniper Systems' total utility mapping solution includes rugged hardware and easy-to-use mapping and data collection software. Create detailed maps for utility assets above ground and underground, collect custom information about each asset, and share project results with Juniper Systems' Uinta Mapping and Data Collection Software.
UTILITY ASSET MAPPING
High-accuracy utility asset mapping continues to be one of the most popular applications of the Uinta Data Collection Software. Map general utility assets points such as transformers, manholes, valves, electric lines, fiber optic lines, and gas lines. The project template includes standard utility color codes for each point, line, and area. Once complete, users can print professional PDF map reports and share GIS files with customers.
EXAMPLE USE CASE
Accurately map gas lines in yellow including all valves as separate points.
Contact for template download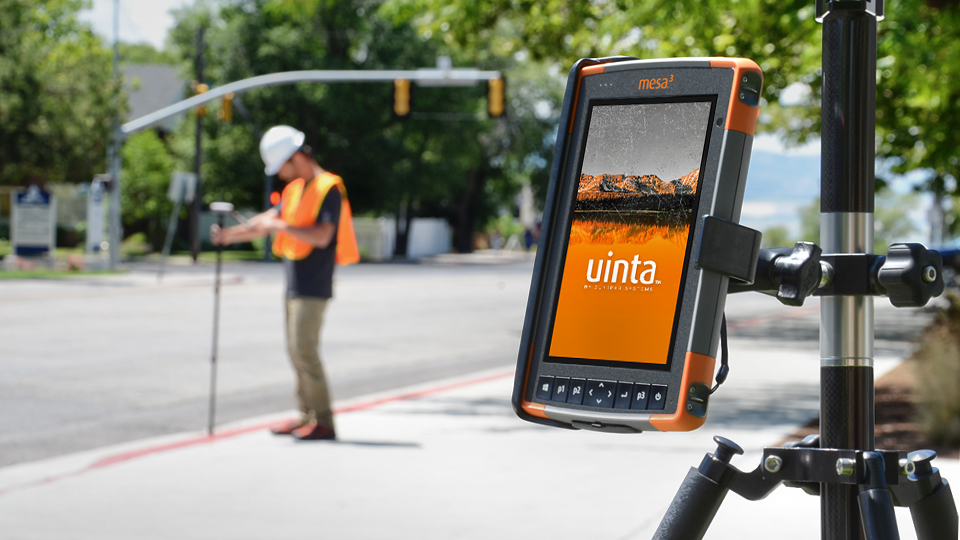 Total Solution Package
As a U.S. manufacturer of ultra-rugged tablets and GPS receivers, Juniper Systems created Uinta to put the finishing touch on this industry-leading mapping and data collection powerhouse solution.
Customizable Mapping Software
Customize Uinta on your own or call Juniper Systems' customer success team to get a boost in the right direction.
Juniper Systems supports a wide range of industries to create the ideal data collection solution for each unique workflow. Reach out to discuss your data collection needs today.
Total Solution Highlights
Uinta Mapping and Data Collection Software
Uinta allows for efficient data capture and professional mapping all while being user-friendly. Customize project templates to match your job(s) and share professional looking PDF reports and data files with customers. Custom points allow for easy mapping of assets. Uinta also serves as a powerful software for underground mapping of utility assets.

Mesa 3 Rugged Tablet
Powered by Windows 10 Professional, the Mesa 3 Rugged Tablet offers outstanding performance in the field and in the office. Simply connect the Mesa to a Geode Sub-meter GPS Receiver and launch Uinta for a complete utility mapping experience.

Geode Sub-meter GPS Receiver
The Geode is perfect for utility GPS mapping. High-accuracy, rugged design, one-button simplicity, and easy-to-use, all at an affordable price.

Videos
---