Disable Virtualization in the Mesa 2
9 Aug 2022
The Mesa 2 processor does not support virtualization. If your custom OS requires virtualization, you must disable the VTX-2 on your Mesa 2 before you load your OS.
To turn off the VTX-2,
Restart the Mesa 2. As it reboots hold down the Windows and power key to break into the BIOS.
Note: If you use an attached keyboard, holding the esc key produces the same results.
When you are in the BIOS, select SCU.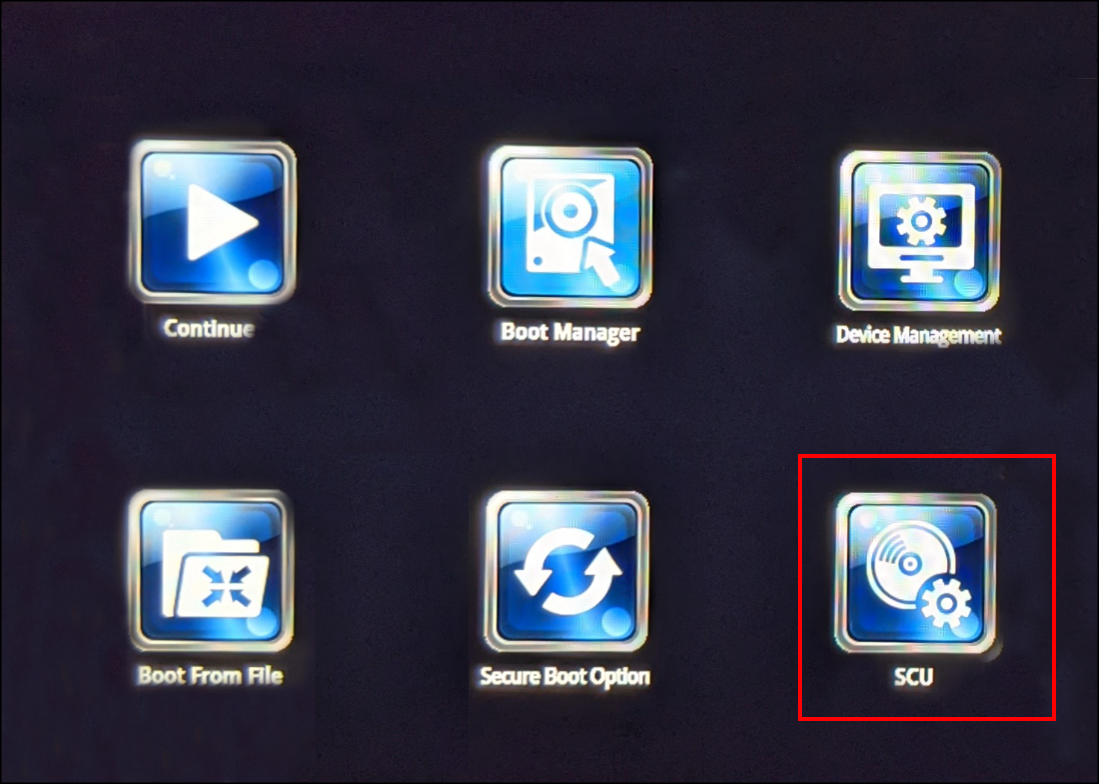 Select the Power tab.
Navigate down to VTX-2 and press enter to change it to Disabled.