Back Up and Restore Android with Google
9 May 2022
When it is time to update your Mesa 3 from Android 9 to Android 11, please be aware that any files or settings you have on your device may not be retained on the device through the update.
Like other android devices, your Mesa 3 can easily back up some information by storing it in the associated Google account cloud-based storage. If needing an account, see the instructions to Create a Google Account - Google Account Help. Usually, this method (outlined in the steps below) will retain and restore your applications and settings to your device. However, user data, files, and side-loaded applications (APKs) may not be retained.
Many apps have their own cloud backup service. The information retained and restored through the operating system update will vary based on your apps and configurations. Some Mesa 3 devices are managed by a central server and will not have any local data.
As an alternative to the Google account cloud-based storage backup, you can use a microSD card or USB connection to an external hard drive to copy and then restore your files. If you use a microSD card, it may be erased if you leave it in the Mesa 3 during the update, so be sure to remove it from your unit before you begin the update.
Note: The following backup process is not available if you are using a personal device with a work profile or for work only or if you set up a company-owned device. (Android Help: Back up or restore data on your Android device)
Back Up Your Apps and Settings
On your device, go to Settings > Google > Backup.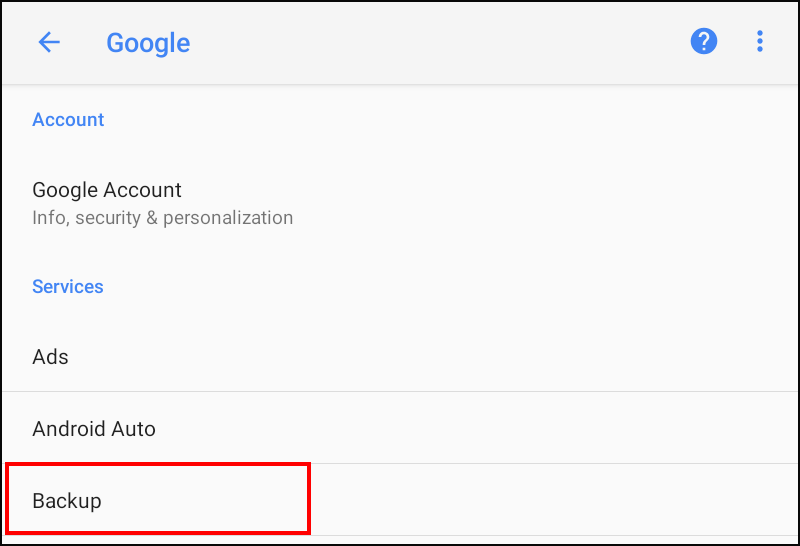 Tap Back up now.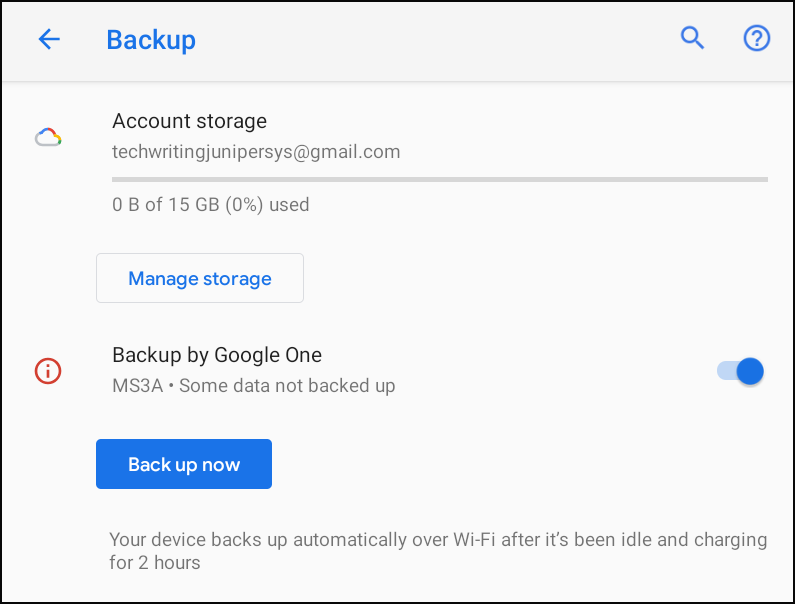 Wait for your back up process to finish.
With your data backed up, follow the prompts to update to Android 11. See support article Android 11 Now Available for Mesa 3.
Restore
As part of the update installation, you can connect the Mesa 3 unit to your Google account.
When you are prompted, choose to bring your data from a backup from the cloud to restore the applications and settings that you backed up.